Denver Stained Glass to Fit Custom Windows
Stained Glass for Custom Sized Windows
Do you own a home in Denver with odd or unusually shaped windows but have always wanted a stained glass piece? Not every window is the same. That's why Denver Stained Glass can custom design stained glass to fit almost any window size.
Our process includes hand-building each piece that we create for our clients. This means that we can work with any size or shape requirements that you have, and we'll be able to give you something amazing for your home! We've been building custom windows using traditional methods for more than 20 years, so you can count on our team of experts.
Creating Your Custom Stained Glass
Our process begins with an in-home consultation with one of our expert designers. We'll take the time to get to know your priorities for the design and help you find a design that complements your home. Your designer will take exact measurements and several photos of your custom window to ensure that your final product fits perfectly.
During your consultation, you'll be able to work with an experienced designer to choose the leaded glass you want. We always have a wide selection of glass samples on hand so you can see what different options look like in your space, and we can even sketch out several options for your design.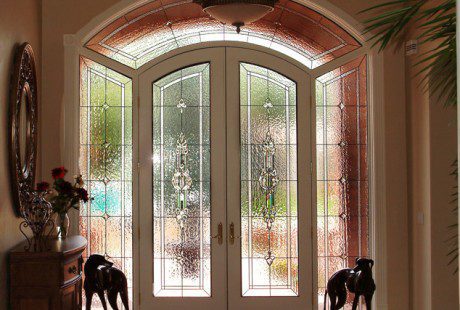 No matter what you choose when it comes to design, you can count on an expertly crafted window. Our artisans have been building stained glass using a combination of traditional methods and newer technology for more than 20 years. This means that you'll be receiving a truly authentic piece that you can cherish in your home for years to come.
When it comes to installation, we understand that different windows require different methods. We offer three options to suit your custom sized stained glass windows perfectly. The first is simply bonding the stained glass to an existing window pane. Alternatively, we can provide a replacement window pane if needed. Lastly, we have the ability to seal your stained glass between two tempered panes.
Contact Denver Stained Glass
If you have any questions or if you'd like to schedule a consultation, don't hesitate to contact us today for more information. We'll be happy to answer any initial inquiries that you may have, and we'll help you get started right away!