If you are a fan of stained glass and have considered a specific, favorite design, but don't know where to start, Denver Stained Glass makes the process easy. We have been not only been designing and building stained glass for over 20 years, but also installing it as well.
Our process consists of equal parts art, craft, and science. Let's talk about all three!
When you work with Denver Stained Glass, the first thing you must know is that every piece we build is custom designed, right in your own home or office. You'll show us where you want the window or door or lighting fixture installed, we'll show you all the styles and patterns and designs you could possibly want to choose from. Of course, if you already know what style or what design you want, that makes everything even faster and simpler. We've heard, over and over throughout our two decades in business, that collaborating with our designers is one of the most fun parts of the process. Probably second only to seeing your new Denver Stained Glass custom window installed in your home.
Once the design has been decided upon and the pattern is sketched out, you'll also have to choose the glass you want. Clear, frosted, and beveled? Or brightly colored? Or some combination of the two?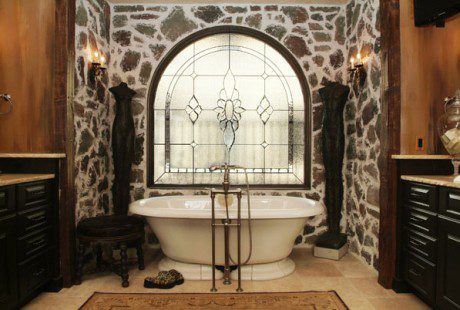 When it's all settled, Denver Stained Glass will take that design, and using CAD technology, make an exact blueprint or pattern for one of our artisans to work from. We order the correct glass, if we do not have it already in stock.
And then, one of our stained glass builders will take over the project. Can you imagine, in this highly mechanized day and age, someone cutting and assembling each and every piece of a stained glass window by hand? But that is exactly what the artisans at Denver Stained Glass do. And we believe that the results speak for themselves.
Although our hand building process is traditional, we do use the most modern, highest quality materials available. We use special dark leads, precise soldering techniques, and a special polish to make a stunning custom stained glass product that may well become a coveted family heirloom.
Would you like to find out more about the Denver Stained Glass process, set up an appointment, or receive a quote for a stained glass project? If so, we invite you to give us a call today!