Do you have stained glass in your home that has been with your family for several generations? If you do, there is a good chance that it has become dusty, dirty, or even damaged over time. Is your stained glass window or other panel chipped, cracked, bowed, missing glass pieces, or otherwise in need of some TLC?
If this is the case, don't despair. Certainly, don't get rid of the piece. For stained glass restoration, Denver Stained Glass can help. We have extensive experience with restoration and repair of all types of stained glass windows, door panels, lamps and lighting fixtures, and more. Whether it needs new glass, new lead strips, or just a good clean and polish, we have the expertise and the passion to restore your old, damaged stained glass to its original glory.
When it comes to stained glass restoration, Denver actually is a large market because there are so many older homes here that were built with stained glass windows. Over time, everything shows the signs or wear or aging. Stained glass actually is built to last and does hold up extremely well. But after a hundred years, it might need some help.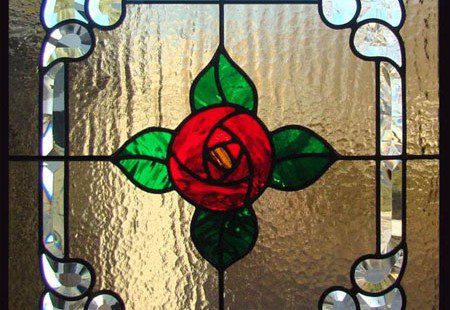 Our stained glass restoration services are based on what your window needs. We might have to disassemble it and then rebuild it, but that is rare. Usually, we will work our way in from the edge closest to the missing, cracked, or chipped pieces of glass, taking apart only as much as we absolutely have to to replace those pieces. With our over 200 colors and textures of glass, it's rare that we cannot match the glass in your stained glass piece, no matter how old it is.
It's also possible that the lead strips that hold the glass in place have become damaged over time. This can happen a variety of different ways, and when it does, the glass will become loose. The window might appear no longer flat but bowed in the center. If this is the situation with your window, please contact us right away before you start losing pieces of glass.
With stained glass restoration, Denver homeowners are seeking to keep their prized windows, not get rid of them or replace them with a new window entirely. Some of these windows are antiques that originally came with the home and they add phenomenal character. Please contact us today for details about our stained glass restoration services.