If you're a fan of stained glass and have been considering installing some in your home but haven't decided on a style, Denver Stained Glass can help. Our designers have been designing stained glass for over 20 years and are not just experts in their field, but true aficionados of all the classic stained glass styles: Antique, Art Deco, Art Nouveau, Celtic, Religious, Mission, Prairie, Greene and Greene, and many more.
In Denver, stained glass has a strong tradition, particularly in the older neighborhoods. Many of these older homes contain an antique stained glass window. If that is the style you love, we can make you a replica of an antique window that will look "old" even when it's new, or we can make a brand new design inspired by any antique design.
Click here to see our antique gallery for some antique inspiration.
Click here to see the rest of our galleries.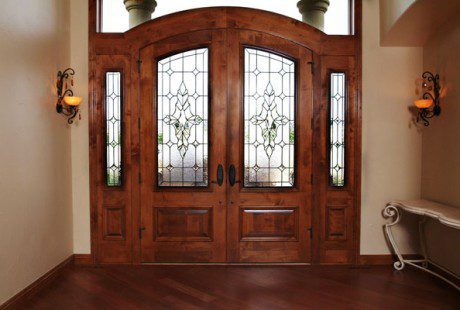 If you already have some ideas in mind and would like to integrate those into a new design, we can help with that as well. Denver stained glass can, in fact, be made in any style at all. There is no actual Denver style, so we are talking about your style. Each piece we do is completely custom made, from initial sketch to the blueprint to the finished product, which is still assembled by hand. You cannot get any more custom than that!
We work together with each client to bring their ideas into fruition. This can start with photos, with a sketch, with a color scheme, with the inspiration of a stained glass master like Charles Rennie Mackintosh or Frank Lloyd Wright, or with a completely unique idea verbally explained. It does not matter what size or shape your window is, we will build a stained glass panel the exact size to fit.
At Denver Stained Glass, we use a combination of modern and traditional materials and techniques, and source our glass from the top glass manufacturers from around the world. Once your design is decided upon, we'll first use a computer assisted design program to render an exact blueprint. We will order the glass, in whichever colors or textures you have chosen. And then, it's up to our specially trained artisans to build the window, piece by painstakingly cut piece.
What is your stained glass style? And where in your home would you love to have it installed? For more information about process or pricing, please contact Denver Stained Glass today.