With custom designed stained glass windows, Denver homes and businesses have a great way to add personality, style, elegance, and a touch of the unique to their space. We're heard over and over from clients that they've always loved the look of stained glass windows, doors, and lighting, but they assumed that custom designs were well out of their budgets.
Not so! With our stained glass techniques, Denver residents can have all the custom stained glass they want, because every piece we do is custom. Let's discuss the custom process, and you will see why we have installed over 60,000 stained glass windows in our more than two decades in business.
First, we send a designer right to your home or office, or wherever you want the stained glass to be installed. We have worked with churches, restaurants, hotels, municipal/public spaces, and all sorts of other commercial establishments, as well as too many homes to count. In each case, we start by finding out which windows will have the stained glass, their size and shape, and then the fun starts.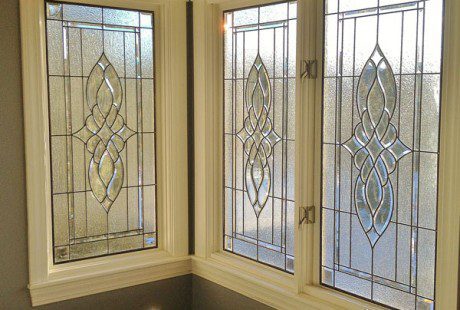 With our methods of designing stained glass windows, Denver citizens can have the exact style and pattern that they like. We are well versed in various popular stained glass styles, from Art Deco to Mission Style to our own signature Aspen Style. If we can sketch it, we can build it. So if you know exactly what kind of pattern you want, we can build it. If you see something in one of our galleries that you think would be perfect, we can replicate it. If you have an idea of your own that's completely unique, artistic, and individual, if you can show it to us, we can turn it into a reality.
We do it every day!
And nothing elevates the appearance of a room quite like custom stained glass windows, Denver residents know. They can provide a beautiful focal point that completes the look of the room. They can provide more privacy, while still letting in the light. They can add that missing pop of color that takes a room from well-furnished but dull to dynamite.
If you would like to add residential or commercial stained glass windows, Denver or anywhere up and down the Front Range, we hope you will contact us for an appointment today. We'd love to show you what we can do, get your imagination fired up, and help turn your home or offices into a chic and elegant showplace. Custom stained glass can do it! Let us earn your business.