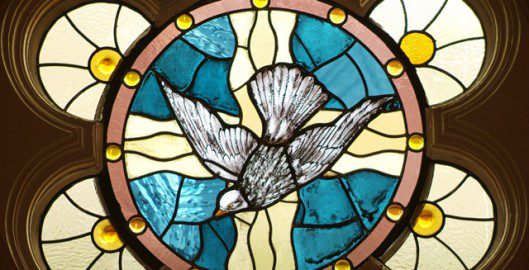 We create custom church stained glass for Denver area churches, chapels, cathedrals, rectories, seminaries, and any other religious institutions. Here at Denver Stained Glass, we are always honored to be commissioned to do religious stained glass. We greatly appreciate the tradition of church stained glass that stretches back to the Middle Ages, and admire the talent, craftsmanship, and design skills of the stained glass masters who came before.
When a church contacts us about stained glass, whether it is under construction or has been in service for some time, the first thing we do is schedule a design consultation. One of our experienced design professionals goes to the church and assists in creating the design for the windows, making sketches until the design is decided upon.
But while we can show many photos and offer suggestions, we do rely on our clients to tell us what they want. With church stained glass, Denver area houses of worship have a wide array of options. Since we work custom, we can create stained glass for any window, door, or area, regardless of size or shape. Many of our Denver clients prefer traditional religious stained glass designs. These can feature a crucifix or other religious symbol, a rendering of a saint or icon, a scene from the Bible, either the Old or New Testament, or they can be more modern. Other Denver area churches are looking for something simpler, more abstract, or less literal.
Whatever kind of style chosen, with church stained glass, Denver churches link up with the incredible tradition of stained glass art in religious institutions around the world. Stained glass is uplifting and inspiring, and it can send a message or tell a story. It definitely enhances worshippers experience when they enter the church.
Click here to see some of the gorgeous church stained glass Denver and other nationwide clients have commissioned from us in our twenty plus years in business. You will notice that it is all different in style, from the modern to the traditional, from the simple to the ornate and elaborate.
When it comes to church stained glass, Denver area churches might have windows that are antique or nearly antique, and in need of either repair or full restoration. This is another area of our expertise. We greatly enjoy working on these old windows, studying the workmanship and design of the artists who originally created them, and restoring them to their original beauty and stability.
For more information about church stained glass, Denver or across the state of Colorado, please contact us today. We're happy to answer any questions about custom design and installation, costs, fundraising, restoration methods, and any other questions you might have.