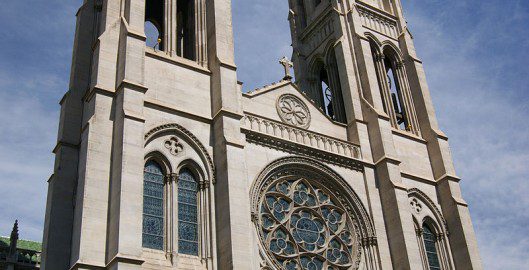 If you've ever driven down Colfax near North Capitol Hill, then you've probably seen the Cathedral Basilica of the Immaculate Conception. But what you may not know is that this building isn't just the cathedral of the archdiocese of Denver. It's also home to some of the most incredible religious artwork in the world.

Designed by the famous architect Leon Coquard, the cathedral was created with a French-Gothic style appearance and is actually in the shape of a Latin cross. It features three front entrances that are framed by two massive spires. These spires reach up towards the sky at a looming height of 210 feet and may have been responsible for attracting lightning towards the building not once but twice.
But the impressiveness of the structural design of this building doesn't stop there. In addition, the cathedral also showcases two immense brass doors at its main entrance. Much of the building was constructed with beautiful Indiana limestone and Gunnison granite. Once you step inside, you'll see the gorgeous white altars, pedestals, and statues created with Carrara marble brought from all the way from Italy.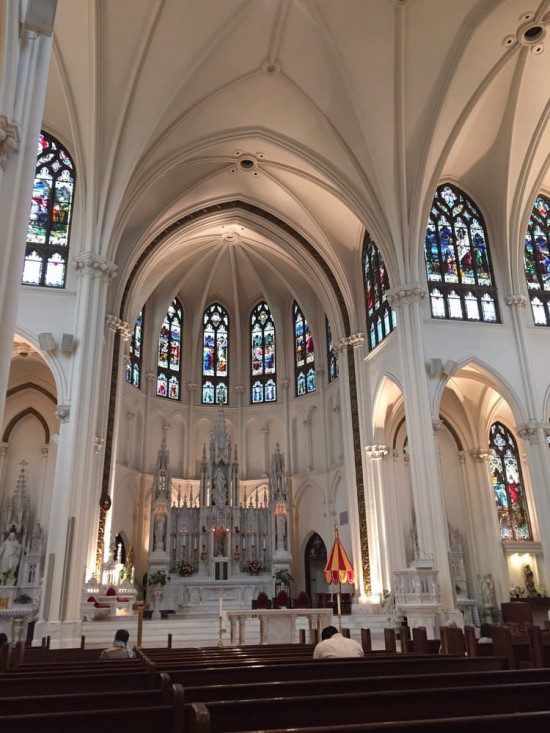 Photo credit: Yelp user
But perhaps the most impressive feature of the Cathedral is its 75 stained glass windows designed by master stained glass artist F.X. Zettler. Zettler was a chemist in Munich, Germany who had a knack for creating beautiful colors and dyes. He oversaw 50 artisans who created the almost life like art for the windows of the Cathedral.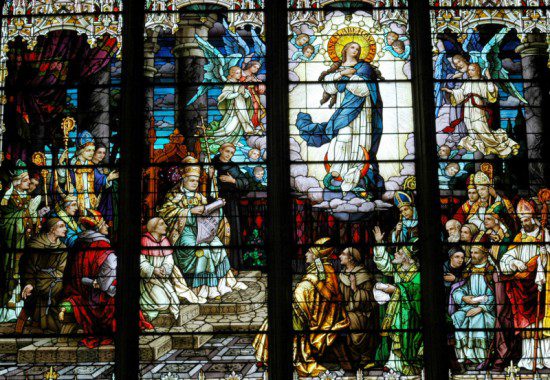 photo credit: Denver Cathedral
The religious stained glass in the Cathedral Basilica in Denver is known as some of the most beautiful stained glass in the world. The windows on the west spire depict the symbols of the prophets Isaiah, Jeremiah, Ezekiel, and Daniel and those on the east side showcase the four evangelists Matthew, Mark, Luke, and John. The rest of the windows picture various biblical scenes and the fathers of the church.
The windows in the Cathedral Basilica of the Immaculate Conception are a must see for art lovers and tourists. If you ever find yourself near downtown area, you have to got to take a look at this amazing church in Colorado.