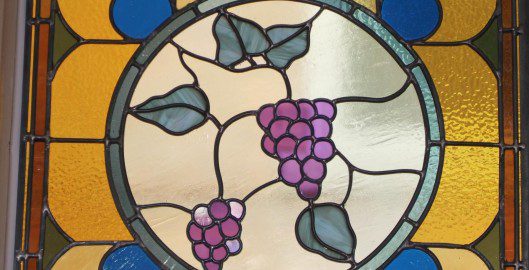 One common method of restoring damaged stained glass is remodeling and renovation. Through the renovation process, windows that are dull, cracked, or dirty can be restored to their original shine and color. Stained glass renovation is a common request that we receive from Denver churches, homes, or businesses that have antique or aging windows.

Stained glass restoration should only be completed by an experienced professional. A good stained glass studio will handle your windows with skill and care and also work hard to preserve as much as the original work as possible.
Our Process
At Denver Stained Glass, we use a very precise and technical process for stained glass remodeling and renovation. This allows us to restore windows to their full beauty without damaging or altering the original work.
Removal: The stained glass is carefully removed from the site in which it's installed. A piece of temporary glass serves in its place until the restoration process can be complete.
Cleaning: The window is soaked in a bath of gentle cleansing solution for up to two weeks. This removes any build up or grime and makes disassembly easier.
Disassembly: A blueprint is created using photography, rubbings, or digital software. This serves as a guideline for when the windows will be put back together. Then, the individual pieces of glass are removed, numbered, and set aside.
Replacement: All glass that is in good condition is saved and stored for later use during reassembly. Pieces that are badly broken or cracked are replaced with matching colored glass from our inventory.
Reassembly: The windows are put back together completely. New leading is used and cemented in place. Steel bars may also be attached for additional support.
Reinstallation: Finally, the panel is returned back to its original site. A piece of safety glass is placed over the original with due attention to proper ventilation to prevent any damage from occurring to the restored glass.
Denver's Source for Stained Glass Remodeling & Renovation
Rely on Denver Stained Glass for all of your stained glass remodeling and renovation needs. We have over 25 years of knowledge and experience in working in the stained glass industry.